What is Fundrise? (Official Fundrise Review)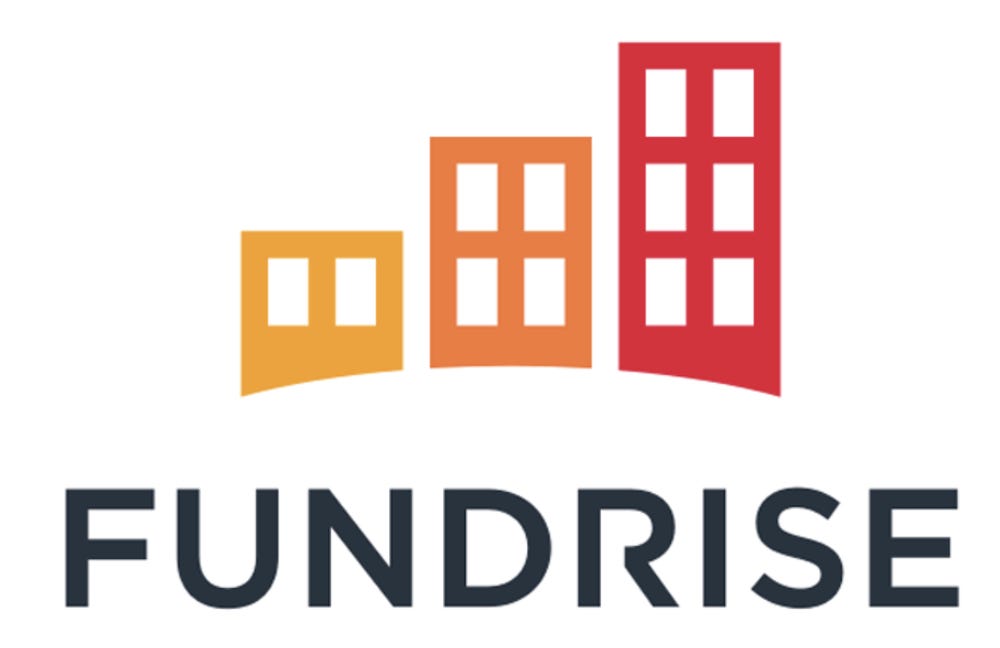 For years there has only been one way to invest in Real Estate. This Fundrise review will show a new way to invest in real estate. Fundrise was founded in 2010, is an online real estate investment business. Through Fundrise, investors can, with a minimum investment of just $500 become involved in a variety of quality real estate investments. The platform is available to any U.S. citizen who is over 18 years of age. Especially with their "Starter Portfolio" there is no requirement to have any set level of wealth or annual income.
Making Money with Fundrise
There are two ways that your investment in Fundrise will earn you money:
Dividends: The company returns to investors a part of the cash flow and capital gains generated by the company portfolio.
Growth: Your share of the total growth in value of the Fundrise investments will increase in value.
Investing in Fundrise allows small investors to diversify their portfolio away from stocks and share into a more mixed investment. That being said, you should be in a position to let your investment stay put for five years. It is important to check disclosures on each investment to carry out due diligence and check any potential fees that may arise. In addition, the annual asset management fee of 0.85%, and the 0.15% annual investment advisory fee are important to note.
Features of Fundrise (The Fundrise Review)
You do not need to be an accredited investor: Some online real estate platforms restrict access to accredited investors only. This is not the case with Fundrise.
Lock-Up period: The lock-up period on Fundrise investments is 5 years. The Fundrise investment opportunity is good for those who have a long term investment vision and investors will want to leave their investment longer than the minimum five years, if they want real returns.
The Platform is easy to use: Read the investor disclosure first. Once that is done, it takes just 10 minutes to sign-up. You provide basic information like name, address, phone number, and social security number. You then choose how you want to fund your account.
Projects – The fund is involved in both residential and commercial property and works on renovation, development, and financing. There are both starter and advanced to suit different kinds of investors.
Key Facts Held Within This Fundrise Review

Investor requirements: None. Given you are a U.S. Citizen and over 18.
Investment minimums
1. Starter Portfolio $10 minimum
2. Basic Plan $1,000 minimum
3. Core Plan $5,000 minimum
4. Advanced Account $10,000 minimum
5. Premium Account $100,000 minimum
Redemption – There are no early redemption fees for starter and basic accounts
Fees Asset management fee 0.85% / Investment advisory fee of 0.15% / Potentially other fees in certain circumstances
Do they support customers? Email and phone support exists between 9am to 5pm Monday to Friday EST. If you are a premium member, you will get further access.
Fundrise PROS
It wouldn't be a good review of fundrise without giving the pros and cons. So first, the pros. There is a low minimum amount that has to be invested, this allows a wider population the opportunity to invest in property.
The design of the website is impressively easy to use. This is an important factor for novice investors in particular.
Fundrise is best suited for investors with a longer term approach to investment
Fundrise CONS
You should be aware that Fundrise has yet to be faced with a real-estate driven downturn. If there were a housing crash, it would cause Fundrise to postpone redemptions for some investors. As I said, nobody really knows how this would play out so you should factor this uncertainty into your decision to invest.
The investment requires due diligence as it is a complex investment.
Fundrise is not a liquid investment. The investment is locked in for a certain amount of time. It can be slightly difficult to extract oneself before five years.
Fundrise fees, while not expensive, are higher than you would pay for some other kinds of funds.
Disclaimer: I receive affiliate compensation for some of the links in this post at NO cost to you. However, these are the best tools I have used and tested that I believe are most effective for launching and running an online business. You can read our full affiliate disclosure in our privacy policy. Also, I am not a licensed advisor, any information within this article is purely my opinion and not an endorsement of an investing strategy.
Final Thought
As a concept in this review, Fundrise is a kind of kick starter that will encourage people to invest and while not performing exceptionally, it offers a decent return. This may serve to launch further real estate investments. The easy to navigate interface makes the platform easy to navigate, even for the beginner. For those who have an existing stocks and bonds portfolio, Fundrise is an excellent introduction to property as long as the investor understands that it is not a short-term investment.
Bonus Strategy

There are many investing apps out there in the market. The focus on this article was to a better understanding of just one. If you haven't had a chance to read others, my review on Acorns and Betterment have a similar tone. Please make sure you go back and read those. Personally, I enjoy my Acorns app and have had it for quite some time. Acorns does not invest in physical real estate which is a benefit of this program. If you are interested in another investing app other than the two above, please check out my review on Stash or Robinhood. It might be a better option for you. There is nothing that says you cannot have multiple investment accounts. I would encourage doing your own review of Fundrise and others. One of the best things to look for in any investing apps is the cost and the options to invest.
Before you go…
Utilizing these apps and trading stock options can be a very successful way to generate cash flow. The wealthy have seven streams of income from all four asset classes. One of the asset classes that I encourage everyone to start is their own business. For more on the asset classes, check out my other posts on Stock Market Investing. Please also check out my post on general real estate investing strategies. So, if you really want to find that financial freedom, you need to create a personal business that can become turn key to not only fund some of your real estate deals, but a business that makes money while you sleep. That is true financial freedom.
The program below offers a coach mentor on day one. It is the exact program I used to get started online. In addition, it walks you learn the process to get started in an online business. There is no inventory, this isn't e-commerce or drop shipping, this is digital marketing. It will also teach you how to build digital real estate along with your stock portfolio or really any investment portfolio

We show you EXACTLY how to build a business online and customize a plan just for you. We will help you choose a niche, setup your online business and help with selecting offers that you can promote.
On top of that you will get mentoring and coaching day one to make sure you are doing things right.
When we make more money, we can utilize those funds to invest more.
-Cameron